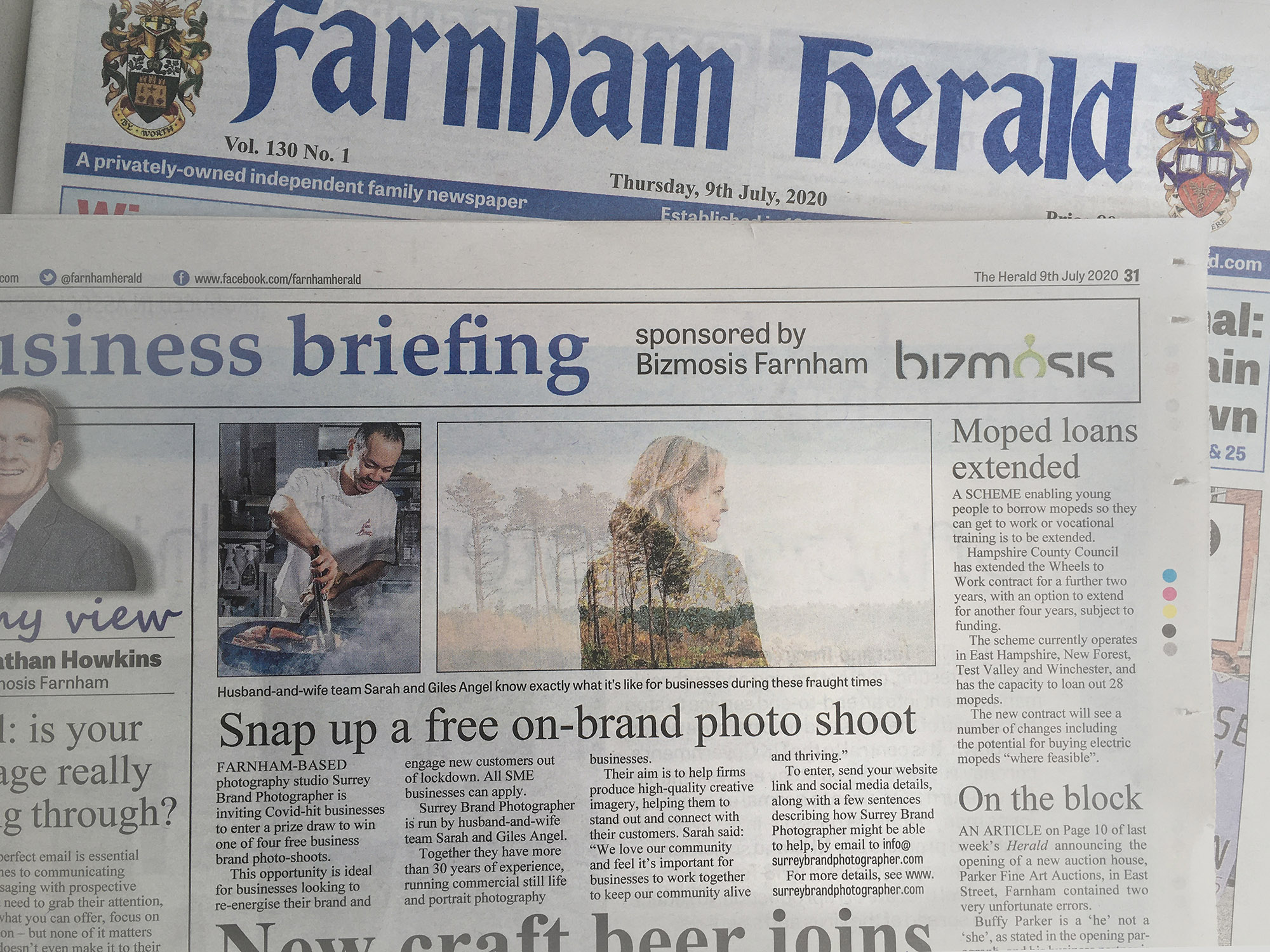 Photography draw featured in the Farnham Herald
The images featured here show off our adaptable style in portrait photography.
These two commissions were art directed by Design Agency, Chelsea Studios.
The chef image formed part of a commercial shoot shot inside working kitchen at La Petit Maison restaurant. We brought in high-speed flash units to capture documentary still images of chefs cooking for their lunchtime guests. These candid shots helped highlight their daily dedication to cooking with quality fresh ingredients from scratch in a fast-paced environment.
The Second image of Marika CEO of Conscious Leadership  was shot in Surrey on-location at Thursley This was a combination of location and portrait images seamlessly blended together in Photoshop. This connection of portraiture and nature help represent the holistic part of her business..
A special thank-you to the Farnham Herald Newspaper this week for featuring our free brand photography prize draw offer. This is aimed at SME businesses in Surrey effected by Covid 19..
To enter the prize draw
Email us your website link and social media details, along with a few sentences describing how Surrey Brand Photographer might be able to help you.
Email: info@surreybrandphotographer.com
Surrey Brand Photographer Surrey Brand Photographer is run by local Farnham based husband and wife team Sarah and Giles Angel.